---
IMPORTANT
One of the required plugins – Ultimate Addons for Gutenberg released a major update on August 17, 2022 and now is called Spectra.
As there is some compatibility issue with the new version, we have contacted the plugin development team and they have given the following solution:
Go to WordPress dashboard
You'll need to add this piece of code ?spectra_old_user=yes after your URL from the dashboard section and press enter to reload the page as shown in this VIDEO.
Once you do that, the compatibility issue will be fixed.
* Until this new release is well tested, we recommend rollback the plugin to the previous version – 1.25.6 (see details further down)
We'll test the plugin and provide additional updates to the theme if needed.
If you have any questions or issues, we are here to help 🙂
Let us know in the chat box (in the bottom, right corner of the screen) or write us an email at [email protected]
How to roll back the previous version:
Go to the plugins section and click the Setting link under Spectra plugin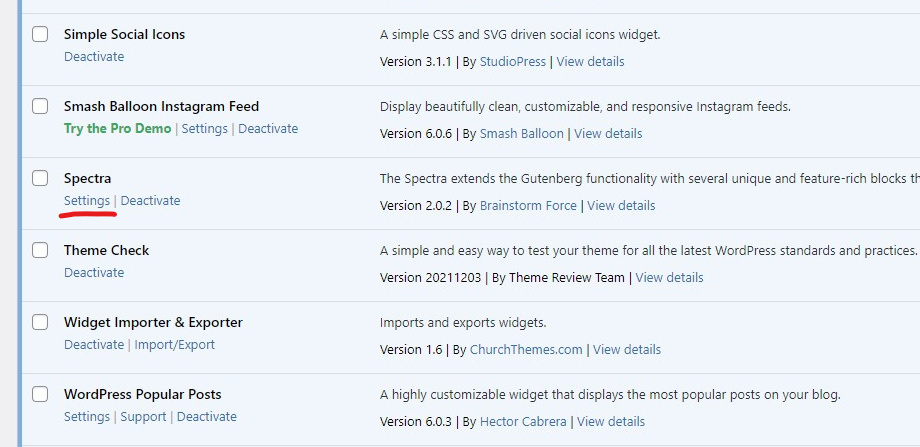 2. Next go to Settings tab on the top, then Versions Control on the left menu, select the version – 1.25.6 and click Rollback